The foundation of our Baltimore dental practice and your dental care is comprehensive general dentistry. This includes treatments for disease prevention such as dental cleanings, dental sealants, fluoride treatments and screening for gum disease and oral cancers. Our team of dental professionals at Canton Dental Associates are committed to helping patients of all ages enjoy a healthy smile with personalized dental care, education and advanced treatment options.
Routine dental care is important for more than just your smile. Taking care of your oral helth offers long term benefits for your overall health and well being. Studies have shown the effects of the "mouth-body" connection on your risk for the development of a range of diseases or an increase in the severity of symptoms for existing health concerns. Our team takes time to get to know you as an individual and understand the unique lifestyle habits, medical conditions and other factors that affect your smile. This is the basis for the personalized dental care we provide for children and adults in a warm , compassionate environment.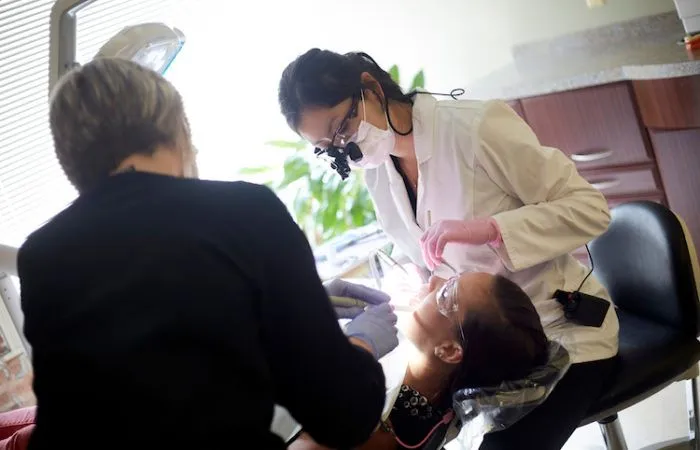 Cavity Prevention: The Key To A Lasting Smile
Tooth decay and dental caries, or cavities, can affect both children and adults and lead to complex dental concerns if not treated. When you visit our Baltimore dentist office twice a year, as recommended by the American Dental Association, it provides us the opportunity to screen for cavities and gum disease. Caught early, these common concerns can be quickly and effectively treated with conservative measures. We offer dental sealants for our young patients, placing them on the larger back teeth once they have erupted to prevent food particles and bacteria from becoming lodged in the cusps and affecting the health of the tooth.
Certain patients are more susceptible to tooth decay and regular dental care helps to keep the teeth and gums clean and healthy, also keeping decay and gum disease in check. In many cases, adults who are prone to cavities can also benefit from the use of dental sealants.
Keeping your natural teeth for as long as possible can play a role in your quality of life, especially as you age. Although there are many options for treating tooth damage and loss, your natural smile also supports the shape and structure of your jaw and enables normal speech and a healthy diet. Preventive dental care is focused on helping you keep your smile healthy for a lifetime of beautiful, natural smiles.
General Dental Services in Canton
We offer general dentistry for patients of all ages:
Schedule An Appointment
Canton Dental Associates welcomes new patients and their families to our Baltimore dentist office. We serve patients from all around the metro area and local communities including Canton, Federal Hill, Patterson Park, Fells Point, Harbor East and the Greater Baltimore Area.. Contact our office at (410) 675-3300 to schedule your appointment.