Tooth Bonding An Overview
Tooth damage and cosmetic concerns affect both oral health and the aesthetics of your smile. Dr. Emily Lin, Dr. Maggie O'Connell, and Dr. Esquilin at Canton Dental Associates provide options for addressing your dental concerns and will meet with you to determine which is most suitable for your unique concerns and goals.
Composite tooth bonding is a quick aesthetic solution to address minor tooth damage, discoloration or gaps. Canton Dental Associates are experienced cosmetic and restorative dentists and can help you decide if tooth bonding is the appropriate solution to restore the natural beauty of your smile. Tooth bonding is a great solution for younger patients with tooth damage or adult patients seeking to address cosmetic concerns but not yet ready for more permanent and expensive options such as porcelain veneers.
We can work with you to achieve a beautiful result with minimal impact on your time and your budget with tooth bonding.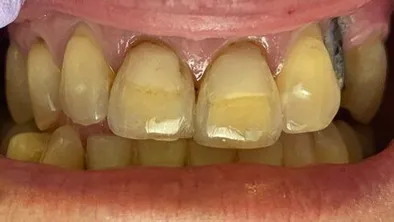 Tooth Bonding What to Expect
The tooth bonding procedure can be completed in just one visit. This is a distinct advantage over porcelain and dental veneers. Minimal tooth reduction is necessary, and the final product looks and functions like your natural teeth.
Teeth bonding is more affordable than porcelain veneers, and can be long-lasting with good oral hygiene. Bonding materials are color matched to ensure a perfect match to adjacent teeth, making it difficult to discern which tooth was broken or damaged.
The first step is to gently remove a minimal amount of tooth surface for placing the composite resin without affecting the look or comfort of your smile. Your dentist will sculpt the composite resin into the desired shape and then cure it with a special light. The process is completed with smoothing and polishing the surface so that your newly bonded tooth blends with your natural smile.